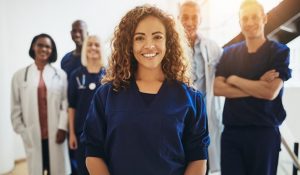 Registered Nurses (RNs) are highly skilled healthcare professionals who play a crucial role in the elder care sector. They provide a wide range of nursing services aimed at promoting, maintaining, and restoring the health of older adults while preventing illness and injury. RNs practice both independently and in collaboration with other healthcare team members within the RN Scope of Practice.
In seniors care, Registered Nurses provide a combination of hands-on nursing care to residents and clients while also acting in leadership and supervisory roles to other members of the interdisciplinary team. RNs are responsible for conducting comprehensive assessments, developing care plans, administering medications and treatments, and monitoring the overall health and well-being of older adults. They also act as a resource to other healthcare professionals and provide guidance and support to Health Care Assistants and Licensed Practical Nurses.
To become an RN in the elder care sector, individuals must successfully complete a BCCNM-recognized RN education program and meet BCCNM registration requirements. This program provides in-depth theoretical and practical training in nursing skills and knowledge, as well as leadership and collaboration skills. RNs must also be licensed to practice in their respective provinces or territories.
In summary, RNs play a critical role in the elder care sector by providing high-quality nursing care and acting as leaders and supervisors to other members of the interdisciplinary team. It is a challenging and rewarding career for individuals who are passionate about helping others and committed to providing the best possible care to older adults
Quick facts about Registered Nurses
Education:

Four-year Baccalaureate Registered Nurse Program (or demonstrated international equivalent)
Certification Required: Must be licensed with the BC College of Nurses and Midwives.

English: 

An advanced level of English is required, usually Gr. 12 English or Canadian Language Benchmark 9-10

Pay:

$$ – $$$
Most RNs in seniors care earn between $36 – $47 per hour, or $85,000 annual salary.

Job Opportunities:

★★★★★
RNs are considered a high opportunity occupation, with the BC's Labour Market Outlook projecting over 22,000 job openings over the next 10 years. 

Sample job description: 

Coming soon.
Helpful Resources
There are many helpful resources to start your career  in support services in B.C.'s seniors care sector. Here are just a few:
Frequently Asked Questions
*coming soon*