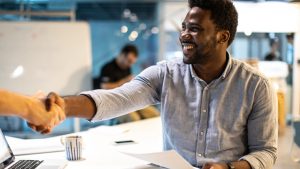 Business and administrative professionals play an important role in the seniors' care and living sector. These professionals help to ensure that care communities, retirement living residences and home health agencies run smoothly and provide the best care possible. Common roles include Administrative Assistants, Receptionist, HR managers, Finance Directors, Marketing & Communications, Scheduling Assistants, and more.
Administrative assistants and Receptionists are often the first point of contact for people who come to a care community. They answer phones, schedule appointments, and perform other administrative tasks that help the residence run smoothly. They also help with maintaining client records and other important documentation. Most importantly, they help to create a welcoming environment.
HR managers are responsible for managing the workforce at the care community. They recruit new employees, manage employee benefits, and handle employee relations issues. They also help to ensure that the organization complies with all relevant employment laws and regulations.
Directors of Finance oversee the financial operations of the care community. They create and manage budgets, prepare financial reports, and ensure that the facility is financially stable.
Scheduling assistants help to manage the schedules of healthcare professionals working in the care community or home health agency. They schedule appointments, coordinate meetings, and help to ensure that residents and clients receive the care they need in a timely manner.
Other administrative positions in seniors care and living communities include medical billing and coding specialists, medical transcriptionists, and medical records clerks. All of these professionals play a vital role in ensuring that oragnization run smoothly and provide high-quality care to their residents and clients.
Quick Facts about Business & Administration Professionals
Education: 

Depending on the profession, a diploma,

bachelorette or a master's degree may be required.

English: 

An advanced level of English is required, usually Gr. 12 English or Canadian Language Benchmark 9-10

Pay: 

$ – $$$

Job Opportunities: 

★★★★


Sample job description: 

Coming soon.